Assistant Deputy Chief - Jeff Columbini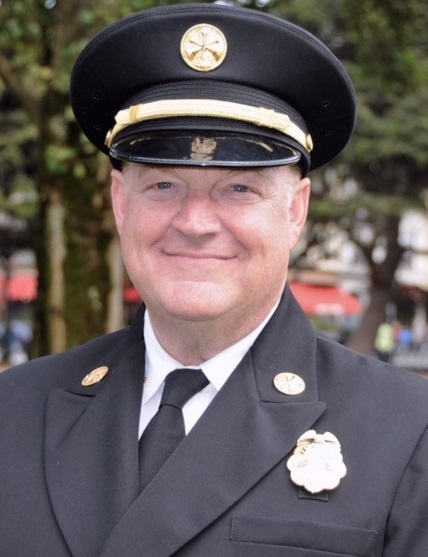 Assistant Deputy Chief (ADC) Jeff Columbini is a native San Franciscan and a graduate of St. Ignatius College Preparatory and City College of San Francisco with a degree in Fire Science.
ADC Columbini joined the Fire Department in 1990.  Working his way up through the ranks, he was promoted to Lieutenant in 2008 and Captain in 2011.  ADC Columbini has worked in all areas of the City as both a Firefighter and Officer. 
In 2013, Jeff served as the Training Captain at the Treasure Island Training Facility (TITF).  He managed in-service firefighter training and also managed the facility.  During his time at the TITF, Jeff and his staff created one of the top live burn facilities in the State.  The facility now offers hands on training in BART/MUNI incidents, elevator extrication, utility incidents and more.
In his current position, ADC Columbini is responsible for the training of recruits and in-service members.  Jeff also oversees our Neighborhood Emergency Response Team (NERT) program, Fire Reserve and Recruitment committee.
ADC Columbini is very involved in community service during his off hours.  Jeff has been involved with the Little Sisters of the Poor, The Pomeroy Center and the San Francisco Firefighters Cancer Foundation.