Assistant Deputy Chief - Joel Sato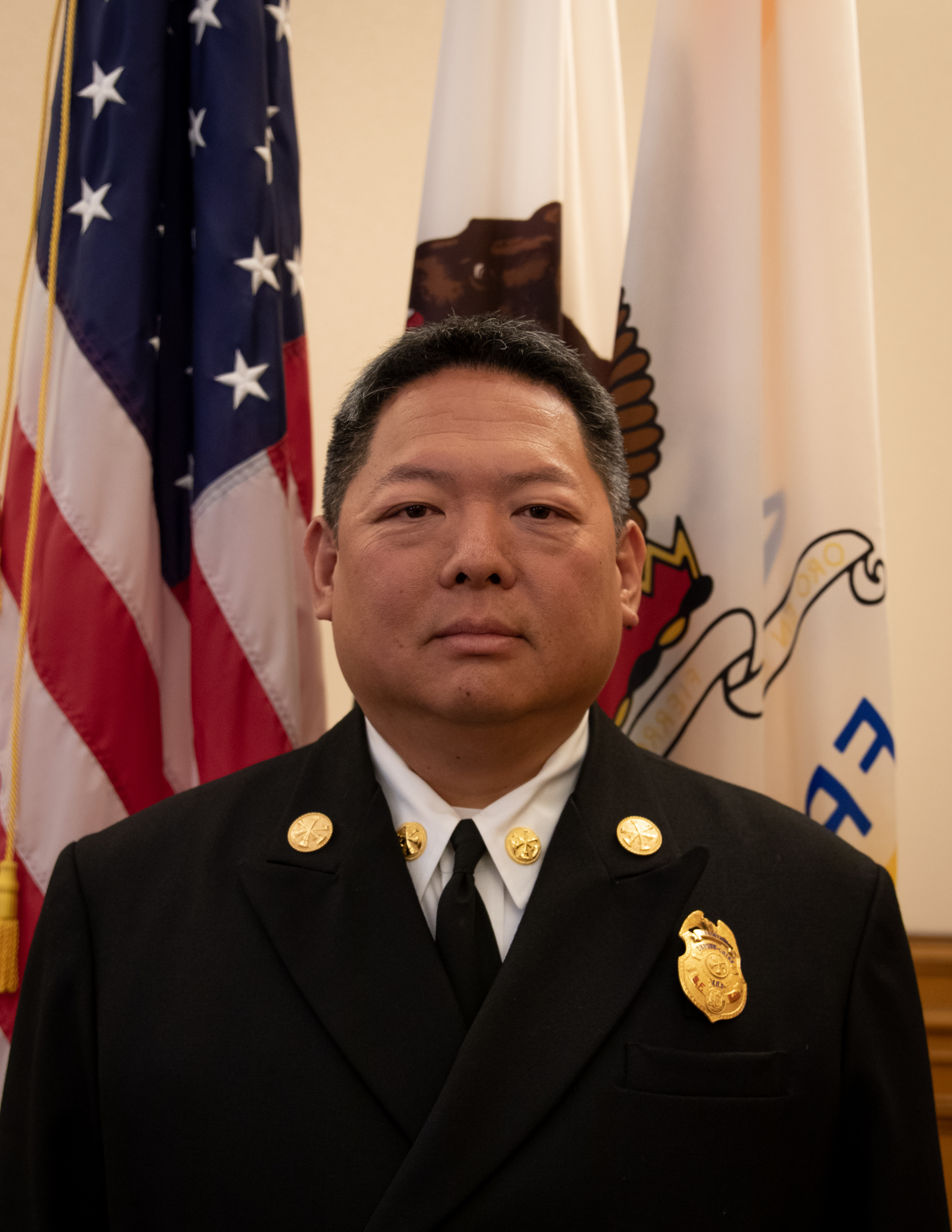 ASSISTANT DEPUTY CHIEF OF TRAINING
Joel Sato
Assistant Deputy Chief Joel Sato has served as Director of Training of the San Francisco Fire Department (SFFD) since March of 2018.  He is a native San Franciscan and began his career with the SFFD in September of 1995.
At the rank of Firefighter, Chief Sato spent most of his time on one of the SFFD's two Rescue Squads, specialized apparatus that respond to technical rescues, aquatic rescues, and all fires.  Promoted to lieutenant in 2008, he served as company officer on one of the busiest engine companies in San Francisco which also doubles as the Hazardous Materials response team.  After working on both engines and trucks as captain, he moved to the Division of Training where he oversaw four recruit academy classes numbering approximately 200 new members of the Department.
Chief Sato is certified by the Office of the California State Fire Marshal as a Master Instructor, Company Officer, and Fire Investigator.  He has an Associates in Fire Science Technology from City College of San Francisco and a Bachelors in Fire Science with a concentration in Fire Administration through the U.S. Fire Administration's National Fire Academy.
Chief Sato currently also serves on the board of Community Youth Center of San Francisco.