COVID-19 Citywide Public Information & Alerts
COVID-19 Citywide Public Information & Alerts
---
---
Protect Your Health!
If the smell of smoke is present, it is important that Bay Area residents protect their health by avoiding exposure. If possible, stay inside with windows and doors closed until smoke levels subside. Set air conditioning units and car vent systems to re-circulate to prevent outside air from moving inside. Smoke can irritate the eyes and airways, causing coughing, a dry scratchy throat and irritated sinuses. Elevated particulate matter in the air can trigger wheezing in those who suffer from asthma, emphysema or COPD. Elderly persons, children and individuals with respiratory illnesses are particularly susceptible to elevated air pollution levels and should take extra precautions to avoid exposure.
If you have are in an affected area and need to go outside, ensure you are practicing social distancing (staying 6 feet apart from people outside of your household), cover your cough, wash your hands frequently and wear face coverings per public health recommendations to reduce the spread of COVID-19.
Contact your health care provider if you experience any of the following symptoms:
• Repeated coughing
• Shortness of breath or difficulty breathing
• Wheezing
• Chest tightness or pain
• Palpitations
• Nausea or unusual fatigue
• Lightheadedness
 As always, if you or someone you know is experiencing a live-threatening emergency, call 911
Respirators and Masks: N-95 respirators are no substitute for being indoors in the setting of smoke exposure. If need to go outside and have access to an N-95 respirator you would like to use, click
here to learn more about N-95s and smoke exposure.
---
We Are All In This Together!
Governor Newsom has declared a State of Emergency to make additional resources available, formalize emergency actions already underway across multiple state agencies and departments, and help the state prepare for a broader spread of COVID-19.  A copy of the emergency proclamation can be found here.  
The City and County of San Francisco have issued a Public Health Order requiring people to stay home except for essential needs.  Click here to see coronavirus public health orders. Vulnerable populations should stay home. When you leave home,  stay at least 6 feet apart from others who are not part of your living unit and wear a face covering. Click here for helpful guidelines for Sheltering in Place and Stay Home Order in multiple languages.
On June 1, 2020, the San Francisco Department of Public Health updated the health order to permit low-contact services and outdoor equipment rental for curbside pickup and dropoff. Additionally, as San Francisco moves into later stages of reopening and as the weather permits more outdoor activities, there will be more people enjoying outdoor spaces. Therefore, residents are now required to wear a Face Covering when within 30 feet (10 yards) of someone when outdoors. The revised 30 foot (10 yard) rule gives people extra time to put on a Face Covering when they see that they may be approaching each other and to ensure that everyone is wearing a Face Covering when they reach six feet of each other.  See what changed and learn more about the City's reopening plans. 
---
Together We Are Stronger  
While one in five people in the U.S. will experience a mental illness during their lifetime, right now, we are all facing unique challenges that are impacting our mental health. Sheltering in place, social isolation, loss of income, or a job, are the devastating fallout and effects from an already uncertain and anxiety-filled time since the COVID-19 pandemic began. For more information about Mental Health Awareness Resources and Tools click here.  The SFFD is happy to announce the launching of our new SF Fire Wellness application! 
This app is free for the employees of the SFFD and includes a public access tab to keep the people of San Francisco informed about our service and programs, and includes information and links to resources to support everyone's Mental Health during the COVID-19 crisis. 
Download the app for Apple phones here
Download the app for Android phones here
---
The SFFD continues to be guided by the Center for Disease Control, San Francisco Department of Public Health, and Mayor Breed regarding best practices for protecting our members and preventing the spread of the virus in our shared community. The following are web links offering Coronavirus (COVID-19) factual and up to date health, safety & wellness information:
The San Francisco Fire Department is committed to working with the community to provide a variety of information and resources. We encourage San Francisco residents adhering to the current Shelter in Place order to educate yourself, family, and others with information and tips offered through the links below:
Work for the SFFD? Stay connected and informed through these challenging times through a new City portal that brings together timely and important information to employees from all City departments during the COVID-19 health crisis. SF CENtral will include a website, text notifications, and weekly newsletters delivered via City email. Click here to access this new site.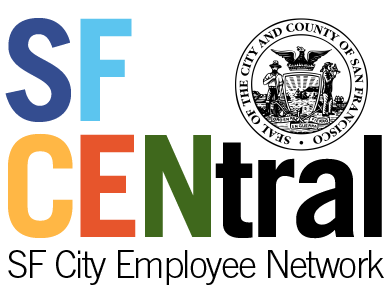 ---
Make the Right Call!
How do I find out what city offices and public services like "MUNI "are operating?
Dial 3-1-1 to get information about local advisories and what city departments are operating in San Francisco. Free, 24/7 via phone, web, mobile, and Twitter.
I need help to access food, non-emergency health care, and other support services for myself and family?
Dial 2-1-1 to get connected to a specialist for personalized assistance for information and referrals for all health and human services (basic needs and support services) in San Francisco. Free, Confidential, 24/7. Available in multiple languages.
Is there a danger to life, property, or the environment due to a medical emergency, fire, crime in progress?
If YES, immediately dial 9-1-1
THINGS TO KNOW BEFORE CALLING 911 DURING THE CORONAVIRUS PANDEMIC
The nation's 911 centers are available to provide EMERGENCY assistance. Please be mindful of how and when to dial 911. If you have come in close contact with someone who has been diagnosed with the Coronavirus or has symptoms such as fever or cough, please call your healthcare provider - not 911. If you do not have a healthcare provider, contact your local health department for instructions. If it is available in your area, call 211/311 for general information about how your community is addressing the pandemic.

DO CALL 911 if you develop symptoms requiring emergency assistance such as:
Difficulty breathing or shortness of breath

Persistent pain or pressure in the chest

New confusion or inability to arouse

Bluish lips or face
If you think you may have been exposed to the Coronavirus, notify the call-taker immediately so the telecommunicator can better inform responders how to take care of you and protect themselves from exposure. Be prepared to answer a few questions from the telecommunicator about your symptoms and possible exposure to Coronavirus to help dispatch an appropriate emergency response.
---
Helping Families Stay Safe at Home!
With so many families staying at home, adhering to the current Shelter in Place order we offer the following links for families to stay safe:
Check out some fun informational tips through Kidde Fire Safety on Facebook, Twitter, and Instagram!
---
Celebrating Holidays and Family Traditions During COVID-19
Attempts to reduce the impact of COVID-19 has changed the lives of peoples all over the world in many ways.  Annual memorials, family traditions, and religious rituals provide a touchstone for comfort for a lot of families, as they are predictable and often acknowledge community strength and resilience.  San Francisco families practicing shelter-in-place and social distancing will need to get creative (via Messenger, Zoom, Houseparty, FaceTime, etc.) to celebrate various religious and family holidays.
Public In-Person Ceremony's, Gatherings and Procession are Cancelled and not prohibited in adherence to the current shelter in place order, to ensure the protection, safety, and health of our shared community. Please note many San Francisco Parks and Recreational Facilities remain closed or inaccessible to the public and the current shelter in place prohibits the gathering of groups and crowds.
The SFFD wishes you and your family safe and healthy Springtime Celebrations! 
---
Helping Neighbors Make A Healthy Community!
Neighborhood Emergency Response Team (NERT) members are trained citizen first responders who can help save lives. Follow on Facebook and Twitter for Real-Time Alerts, Updates, and Tips for helping neighbors in your community while still ensuring your own health and safety. 
---
SFFD Information & Services 
The San Francisco Fire Department provides a variety of services to assist the public with building fire code requirements, responding to requests regarding legal matters, conducting fire investigations, and providing fire prevention information to the public.  Click here for a full list of available services or select one of the quick links below for more information:
PLEASE NOTE- STARTING AUGUST 3RD SOME SERVICES WILL BE OFFER AT NEW TIMES AND LOCATIONS-CLICK ON THE LINKS BELOW FOR MORE INFORMATION.
Permits, Inspection, and Code Enforcement Services 
Fire Safety Requirements for Building Owners
Tenant Fire Safety Disclosure Information
Fire Safety Information for Building Residents/Tenants
---
Follow Us
Public Information Officer (PIO): FirePIO@sfgov.org