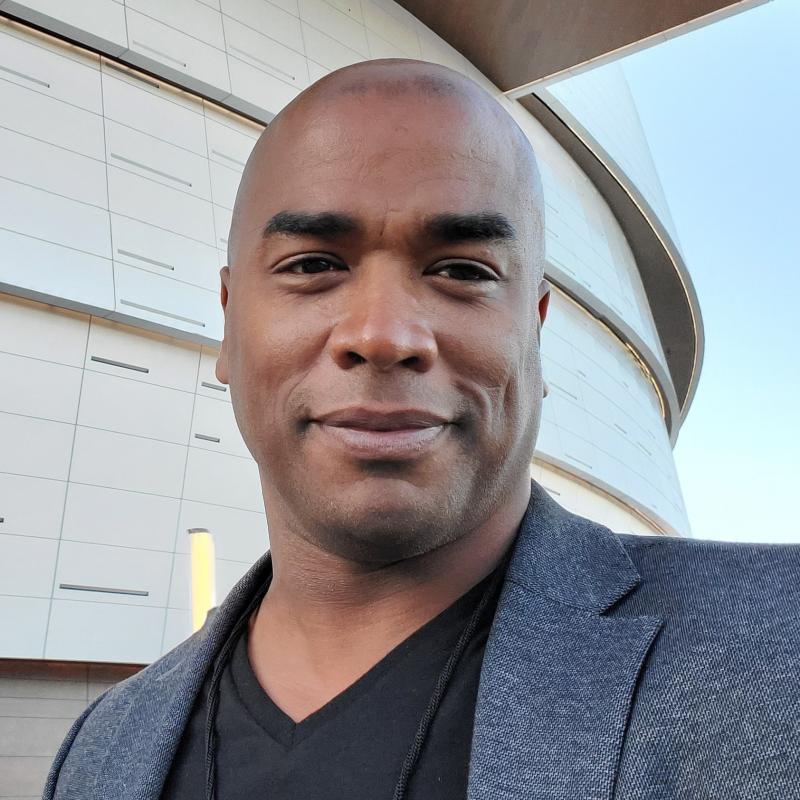 Brice Peoples
Brice Peoples
Diversity, Equity and Inclusion Officer
Assistant Deputy Chief (ADC) Brice Peoples entered the San Francisco Fire Department in 1995. In 2009, he was promoted to rank of Lieutenant and in his over 25 year career has worked at several different Fire Stations throughout San Francisco's varied neighborhoods, responding to hundreds of fires, medical and behavior calls, technical rescues, and Hazardous Materials incidents. In 2018, he was called to serve as an acting captain at the San Francisco Fire Departments Headquarters to develop and oversee the Department's first Diversity, Equity, and Inclusion Office (DEIO). The DEIO aims to strengthen the accessibility of candidate development programs and advance the Department's initiative to provide equitable promotion, advancement and mobility opportunities for all Department members.
ADC Peoples is a 4th generation San Franciscan and graduating in the Galileo High School class of '88. Though offered several football scholarships, he turned them down and answered 'the call" entering into theological study and mission in the Bedford-Stuyvesant, New York area in 1991. There is where he focused on families, community and broadening his understanding of the privilege to serve others. His lived experience and educational pursuits have served to form his consistent life goal to serve others and their communities and contribute as a valued member of the San Francisco Fire Department. Before and during his career with the Department, he has volunteered the better part of two decades to assisting people suffering from drug addiction and other destructive behavioral cycles. He also spent many hours volunteering in the California Department of Corrections facilities assisting inmates with customized self-improvement programs.
ADC Peoples has been recognized for several meritorious actions; to include the American Legion "2017 Firefighter of the Year for Valor, and the 2018 Rotary Club of San Francisco's Emergency Services Day Award. Throughout his career, he has studied for and obtained several specialized certifications and licenses. He is currently pursuing a degree in Psychology.