Study Shows Taking SF Ambulance Dramatically Reduces "Door-to-Lab" Time for Critical Cardiac Patients
For patients suffering a heart attack - specifically, myocardial infarctions with suspected ST-segment elevation (STEMI) - having an electrocardiogram (EKG) done in the ambulance shortens the time spent in the emergency department before going to the cardiac catheterization lab, researchers found.

"Getting an EKG by first responders greatly improves the speed of effective care at the hospital," said the study's principal investigator James M. McCabe, MD, University of California, San Francisco.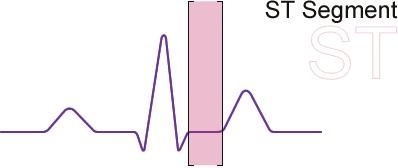 Since 2007, the San Francisco Fire Department has equiped all SFFD Ambulances with 12-Lead EKG capability and trained Paramedics in early STEMI identification and early hospital notification procedures.

Based on evidence suggesting that ambulance use was associated with shorter door-to-lab time, James McCabe, MD, and his colleagues at the University of California San Francisco designed the ACTIVATE-SF Registry to look at the effect of transport method for patients with suspected STEMI who were referred to the cath lab, regardless of outcome or ultimate diagnosis. The ACTIVATE-SF Registry examined all possible STEMI referrals (360 patients) to the cath lab of the trauma center and tertiary care hospital in San Francisco.

It took a median of 16 minutes from hospital arrival to activation of the cath lab team for patients who arrived by ambulance and 32 minutes for those who arrived by other means, according to McCabe. The difference was almost entirely attributed to patients receiving an EKG in the ambulance.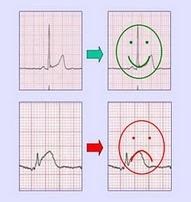 Of the patients included in the study, 56% of the patients took an ambulance to the hospital. Of those who arrived by ambulance, 57% had an EKG done before reaching the hospital.

"It reinforces the importance of dialing 9-1-1 when a heart attack is suspected."

"What's really striking is that patients who took an ambulance were generally sicker than those who did not, and despite the fact that these patients needed more intensive care upon arriving at the hospital, they were still able to get through the emergency department to the catheterization lab more than twice as fast as people who didn't take an ambulance and didn't get a pre-hospital EKG."

As a next step, San Francisco will be implementing city-wide remote transmission of EKGs, and McCabe and his team plan to study the effect to determine whether this technology might result in even more efficient transfer of STEMI patients to the cath lab.

McCabe said future research may focus on other factors associated with time spent in the emergency department, such as overcrowding and time of day, and on ways to increase the use of pre-hospital EKGs.

"If you or a loved one is having symptoms consistent with a heart attack, do take an ambulance.
You're doing yourself a disservice if you don't."


Related Article in American College of Cardiology Foundation's CardioSource (PDF)