Compact Fluorescent Lamp (CFL) Safety Information
PSA - Compact Fluorescent Lamp (CFL) Safety Information (PDF)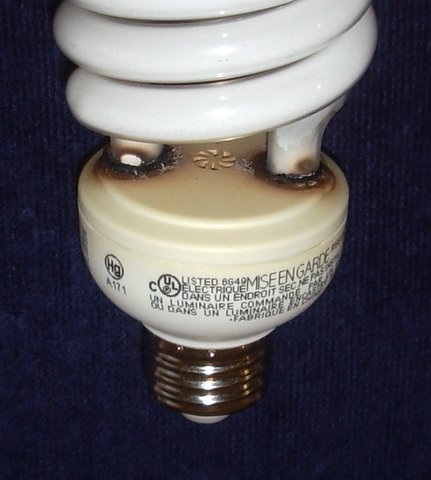 As with any product that comes with instructions and/or warning labels, consumers often times overlook the very important safety information that they contain.
Compact Fluorescent Lamps (CFLs) have very specific information that consumers don't want to overlook. In some cases, this mistake has resulted in preventable fires.
The first and most important recommendation from the San Francisco Fire Marshal regarding any product with a potential fire hazard is to carefully read all the instructions for installation, limitations and warnings that are provided with the product.


Other important safety information (sometimes printed on the bulb itself) related to CFLs that, if overlooked, can translate into a fire hazard are outlined below:
CFLs should NOT be used in track, recessed or inverted fixtures
CFLs should NOT be used with a dimmer switch UNLESS clearly marked otherwise
CFLs should NOT be used in place of a 3-way bulb, UNLESS clearly marked otherwise
CFLs being used outdoors MUST be enclosed
CFLs should NOT be used in emergency exit fixtures or lights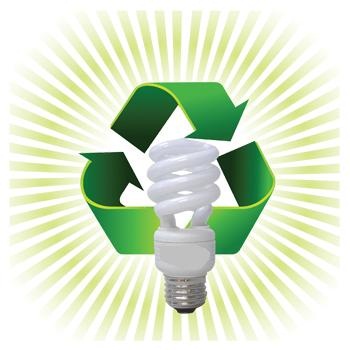 While it's true that using CFLs saves energy, it is also important to note

that along with the use of CFLs comes the responsibility of proper usage

and proper disposal. For more information on CFLs, go to:

http://www.ewg.org/research/shoppers-guide-compact-fluorescent-light-bulbs/green-lighting-guide



Find where you can properly dispose of old CFLs in San Francisco at: https://sfenvironment.org/light-bulb-disposal-in-sf