Street Crisis Response Team
Following a comprehensive review of the City's response to those experiencing behavioral health crises, the City tasked the Fire Department to partner with the Department of Public Health to form the Street Crisis Response Team. Our goal is to provide a trauma-informed response to individuals in behavioral health crises and to serve as the point of entry for care for a variety of services. The teams consist of a specially trained SFFD Community Paramedic, a behavioral health clinician, and a peer support specialist. This collaborative approach is designed for those people in crisis who do not necessitate a law-enforcement response. In addition to the initial therapeutic care delivered on-scene by team members, our team connects people with continued treatment, including psychiatric urgent care, sobering centers, social detox programs, withdrawal management, respite, shelter, and other services.
Like our EMS-6 program, the Street Crisis Response Team provides the appropriate resources for our City's residents in need, while at the same time decreasing the strain on the 9-1-1 ambulance and hospital systems, as well as public safety and law enforcement.
The first Street Crisis Response Team was launched by the City on November 30, 2020. The Street Crisis Response Team is operational citywide, 24 hours per day every day of the year.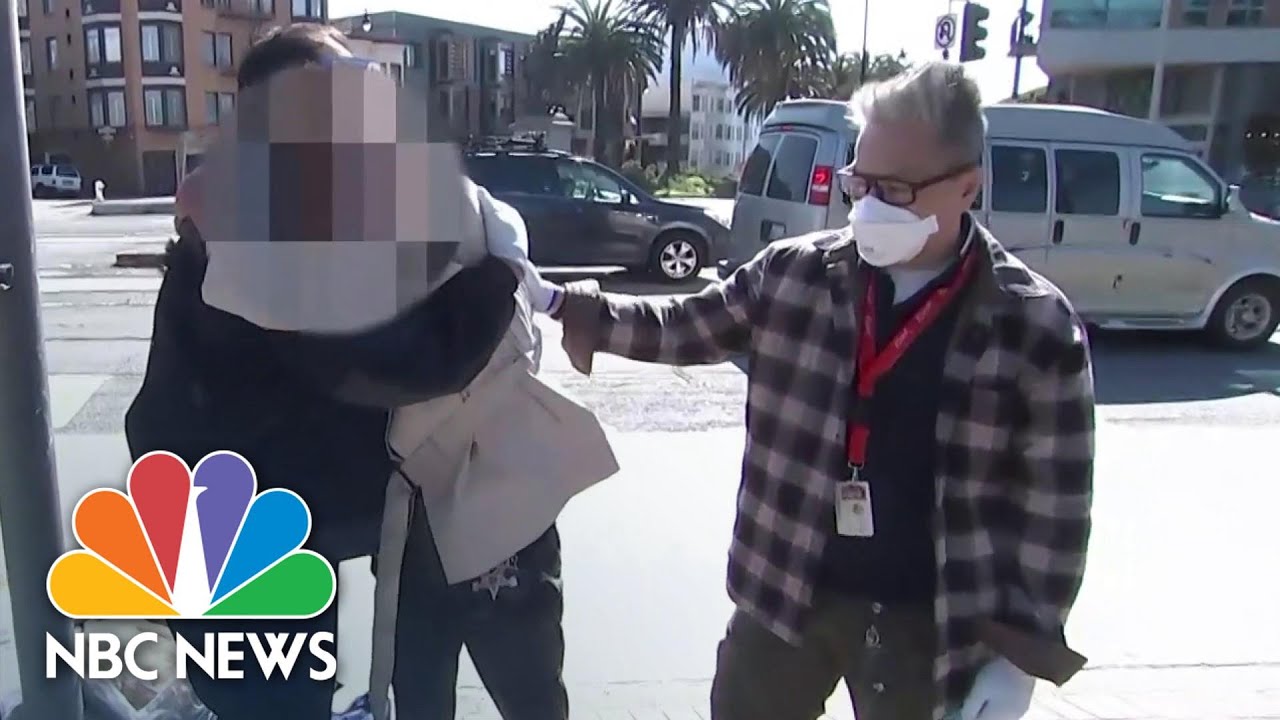 Click image to watch video about our Street Crisis Response Team, which launched in February 2021.
---
 Street Crisis Informational Flyers