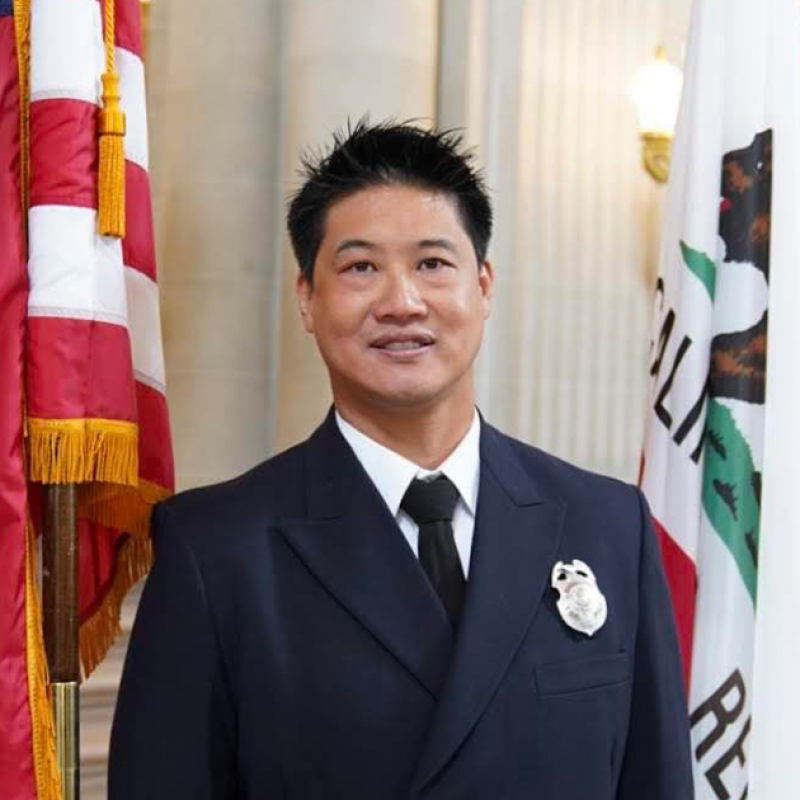 Brandon Tom
Acting Captain Brandon Tom, NERT Program Coordinator
Brandon Tom is the new NERT program coordinator. He stepped into the role after serving as Firefighter/Paramedic in the Bay View/Potrero Hill area for 14 years. Brandon is a proud member of the San Francisco Fire Department and is elated for the opportunity to serve the community in a new capacity.
Brandon is a member of the 97th Recruit Class which graduated from the Fire Academy in August 1998. In 2003, he was promoted to the rank of H3 Firefighter/Paramedic. Brandon has worked at every firehouse in the city.
In 2002, Brandon became a NERT instructor. Being a native San Franciscan, he felt the need to educate and empower the people of San Francisco. Brandon has taught thousands of people the importance of preparedness for any disaster. He is excited for his new position in NERT.