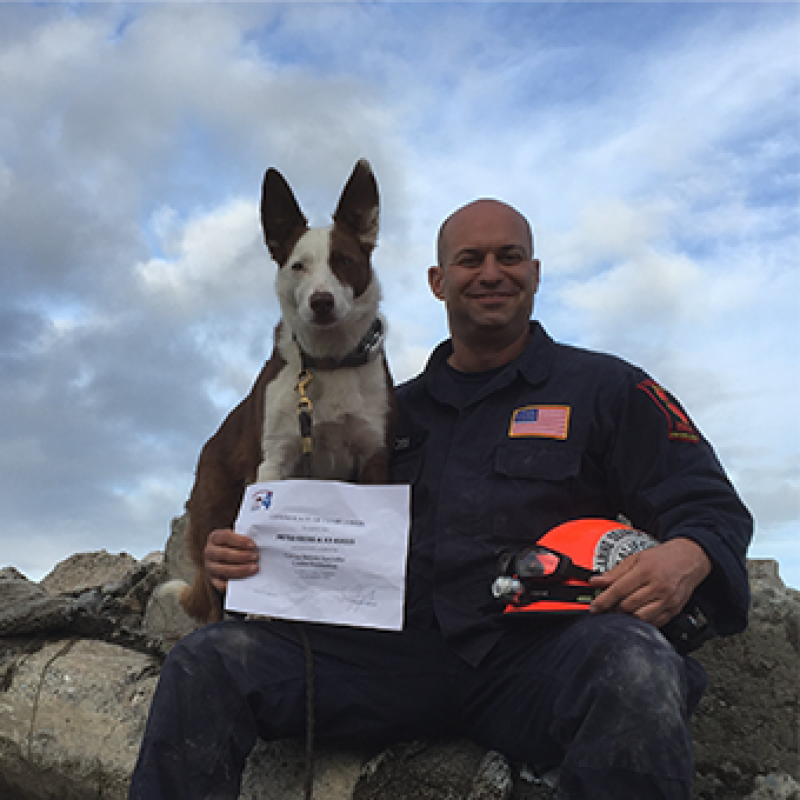 K9- Angus
K9- Angus
Pictured with Peter Gross
---
Angus started his training as a search dog as a puppy to become a FEMA urban search and rescue (USAR) search-K9.
Angus and his handler, Peter Gross (SFFD) became FEMA certified in 2009. K9 Angus and Peter were members of the FEMA / Cal-OES USAR team in Menlo Park, California Task Force 3 (CA-TF3) during the duration of their careers. CA-TF3 is a resource of both federal and state governments and is deployable for disaster response throughout the United States.
San Francisco Fire Department began a pilot program to use K9 Angus as a local resource and house him within the fire stations in 2013. He and his handler, Peter Gross, have paved the way for the integration of USAR search dogs into the operations of the SFFD. K9 Angus and Peter have had long-term assignments at Fire Station 10 and Fire Station 19.
K9 Angus passed away on June 24, 2021. He will be missed dearly.