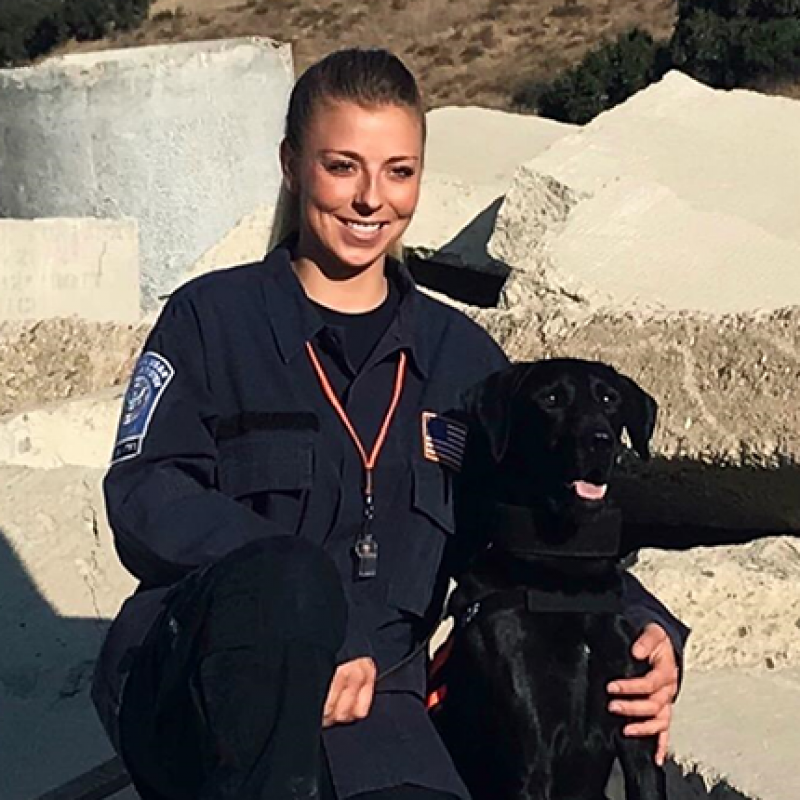 K9- Jax
K9- Jax
Pictured with Firefighter Felicia Lee
---
Specialty Live Body Search and Rescue
Felicia lee started her career as a volunteer firefighter in 2010 and continued to go to school and train to become a full-time firefighter. She has been with the San Francisco Fire Department since August 2015. Felicia is currently assigned to Engine 38.
Felicia spent two years volunteering with the canine program and Task Force 3 in hopes of becoming a K9 handler herself. In August 2020, she was paired with Jax.
Jax was surrendered to the Humane Society of Utah by his original family due to his high energy level, which had deemed him "unmanageable." This spunky pup was then adopted by a new family that also struggled with his overabundance of energy. After just one week, Jax returned to the shelter where, thankfully, SDF Recruiter Trevor Lawrence discovered him when searching for SDF canine recruits. Jax is an excellent fit for the program and has enjoyed every minute of training since day one.
Throughout his time at SDF's campus, Jax always brought a smile to the trainer's faces with his intense energy and the way he bounces as he searches. His dedication to the job never ceased as he continued to learn every discipline of the program, and he has maintained his high drive throughout.