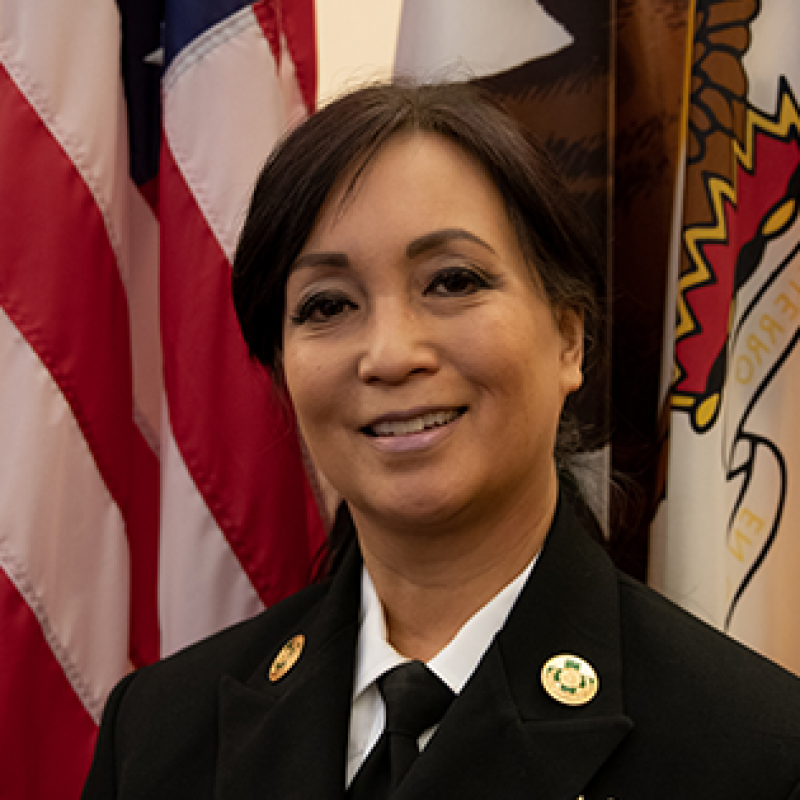 Sandra Tong
Deputy Chief of EMS and Community Paramedicine
Assistant Deputy Chief of Emergency Medical Services (EMS), Sandra "Sandy" Tong, has over thirty-five years' experience working in EMS. Chief Tong started her EMS career in San Francisco as a field paramedic, and later in the 911 dispatch center, for the Department of Public Health prior to the merger with the Fire Department in 1997. Her first role in the Fire Department was as a Rescue Captain (RC) in the newly integrated fire and EMS 911 dispatch center. She then worked as a field RC supervising the providers on the most challenging incidents: resuscitations, critical pediatrics, violent incidents, and mass casualty incidents. She later served as a supervisor at Station 49 managing the personnel, fleet, and operations of the dynamically deployed ambulance division.
In her various supervisory roles, Chief Tong developed numerous relationships, procedures, and guidelines to clarify roles and assist in the performance of duties by EMS responders and dispatchers. The extensive experience she gained in the field, 911 dispatch and ambulance administration in San Francisco has uniquely prepared her to serve as Assistant Deputy Chief of EMS for the San Francisco Fire Department.
Throughout her career, Chief Tong has valued and appreciated the dedication of all providers doing the difficult and challenging work of first responders, EMTs, and paramedics. Her goals are to ensure the EMS Division operates as effectively as possible; to educate the members with training and feedback; to strengthen our capacity to respond and be resilient to disasters; to prioritize the wellness and safety of our members, and to meet the emerging challenges of an expanding and evolving EMS system.
Chief Tong earned a bachelor's degree in Sino-Soviet Relations from UC Berkeley and a Ph.D. in Organizational Psychology from the California School of Professional Psychology.