Employment Opportunities
Established in 1866, the San Francisco Fire Department is rich in history and tradition. Today, the San Francisco Fire Department serves over 1.5 million people, providing fire suppression and emergency medical services to the residents, visitors, and workers within San Francisco's 49 square miles.
The mission of the Fire Department is to protect the lives and property of the people of San Francisco from fires, natural disasters, and hazardous materials incidents; to save lives by providing emergency medical services; to prevent fires through prevention and education programs; and to provide a work environment that values health, wellness and cultural diversity and is free of harassment and discrimination.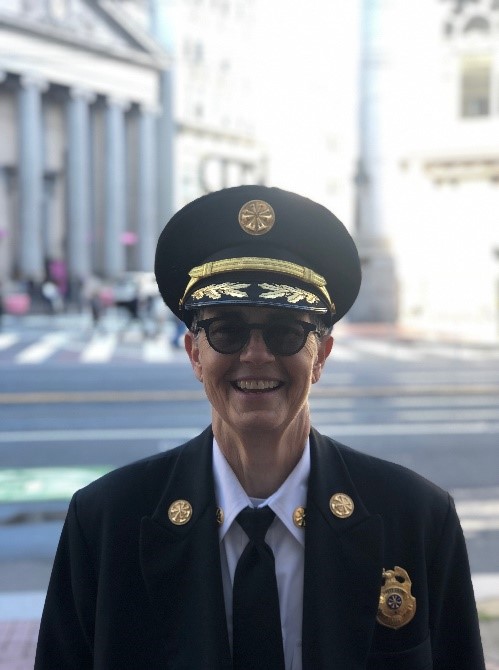 Chief Jeanine Nicholson invites you to join a highly respected Fire Department and serve the citizens of one of the most beautiful cities in the country. 
The San Francisco Fire Department values:
The public's trust and the opportunity to serve;
A work environment that promotes health, wellness, harmony, and respect for each person, free from harassment, discrimination, and retaliation;
Leadership committed to the Department's mission;
A diverse workforce that reflects the community it serves;
A highly trained professional workforce; and
Teamwork to effectively achieve the Department's mission.
Hiring Process Information
QR Code Link to hiring process information 
Candidates can now register for online testing through National Testing Network (in-person testing is temporarily suspended)
Career Information Session Announcements:
​TBD
Job Opportunities: 
ACCEPTING APPLICATIONS; OPEN ENROLLMENT: 
CURRENTLY NOT ACCEPTING APPLICATIONS
All interest card submissions are received by the City and County of San Francisco's Department of Human Resources (DHR); they do not go to the San Francisco Fire Department. The job notification database with the Department of Human Resources only keeps records for one year. If you do not receive notification from DHR after one year, you will need to resubmit another interest card. You will also need to resubmit another interest card if you change your email address.
Contact Information:
For more information about SFFD employment opportunities and hiring procedures, please contact:
SFFD Recruitment Coordinator
Firefighter, Keith Baraka
Email: FireRecruitment@sfgov.org
Office: 415-970-2047
Cell: 415-385-9866
Mail Correspondence can be sent to:
2310 Folsom Street #3A
San Francisco, CA  94110
For general information from the SF Department of Human Resources, please contact DHR via email.